Skip to main content
In Memoriam – Glyn Salton-Cox
The English Department is devastated to announce the death over the New Year of our colleague Glyn Salton-Cox.  To his family, loved ones, and friends here, in his native Britain, and throughout the world, we offer our deepest and most heartfelt condolences.  Glyn was a brilliant scholar, a very popular teacher, and the kindest of colleagues.
The Department of English invites you to a commemoration of our colleague Glyn Salton-Cox on Friday, March 3d, 2023.
We will gather in the Faculty Club's Betty Elings Wells Pavilion at 3:00 pm and then move to the Terrace at 4:00 pm for a reception. Please let us know of any accessibility requests.
2023.02
Jim Kearney
Associate Professor
Email:

kearney@english.ucsb.edu

Mailing Address:

English Department UC Santa Barbara Santa Barbara, CA 93106-3170
Education:
Ph.D., University of Pennsylvania
M.Phil., Cambridge University
Jim Kearney is Associate Professor of English at the University of California, Santa Barbara.  He specializes in early modern literature with research interests that include ethical experience, the history of emotion, phenomenology (including the phenomenology of theater), various materialisms, religious identity and transformation, and the history of reading.  He is currently finishing a book that pursues a phenomenology of ethical experience in Shakespeare's late plays.  His next research project will address dispossession in the early modern period.  If you have thoughts about the literature of dispossession (in any historical period), drop him a line: kearney@english.ucsb.edu
He is also the author of the award-winning The Incarnate Text: Imagining the Book in Reformation England (University of Pennsylvania Press); co-editor of Entertaining the Idea: Shakespeare, Philosophy, and Performance (University of Toronto Press); co-editor of a special issue of the journal Criticism on "Shakespeare and Phenomenology"; and co-editor of a forthcoming collection on Experiential & Experimental Knowledge on the Early Modern English Stage.  Among other journals and collections, his essays have appeared in Criticism, ELR, JMEMS, The Oxford Handbook of Shakespeare, and The Cambridge Guide to the Worlds of Shakespeare.
Research Areas
c. 1500-1800
British Literature
Cognitive Studies and/or Psychoanalysis
Marxism, Critical Theory, and/or Historical Materialism
Media Studies
Research Center Affiliations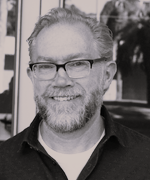 Office:

South Hall 2504

Email:

kearney@english.ucsb.edu

Mailing Address:

English Department UC Santa Barbara Santa Barbara, CA 93106-3170
Recent articles & chapters

"Turning: Alabaster's Wager & the Experience of Conversion" Literature and Religious  Experience: Beyond Belief and Unbelief, edited by Matthew Smith and Caleb Spencer, Bloomsbury

"Wooly Breeders: Animal Generation and Economies of Knowledge in The Merchant of Venice"  The Merchant of Venice: Arden State of Play, edited by M. Lindsay Kaplan, Arden Shakespeare, Bloomsbury

"Human Value: Ethics, Antiquity, Misanthropy."  Shakespeare and Classical Literature, edited by Sean Keilen and Nick Moschovakis, Routledge

"Hospitality's Risk: Uncertain Economies in The Winter's Tale." Shakespeare  and Hospitality: Ethics, Politics, and Exchange, edited by David Goldstein and Julia Reinhard Lupton, Routledge

"'Tasting the Gospel': Transformative Reading and Textual Intimacy among Early English  Reformers."  The Aura of the Word in the Age of Print, edited by Jessica Buskirk and Samuel Mareel, Ashgate

"'This is above all strangeness': King Lear, Ethics, and the Phenomenology of Recognition."  Criticism 54.3
Courses Taught
Quarter

Course #

Title