Skip to main content
In Memoriam – Glyn Salton-Cox
The English Department is devastated to announce the death over the New Year of our colleague Glyn Salton-Cox.  To his family, loved ones, and friends here, in his native Britain, and throughout the world, we offer our deepest and most heartfelt condolences.  Glyn was a brilliant scholar, a very popular teacher, and the kindest of colleagues.
The Department of English invites you to a commemoration of our colleague Glyn Salton-Cox on Friday, March 3d, 2023.
We will gather in the Faculty Club's Betty Elings Wells Pavilion at 3:00 pm and then move to the Terrace at 4:00 pm for a reception. Please let us know of any accessibility requests.
2023.02
Antiracism Inc.
Why the Way We Talk About Racial Justice Matters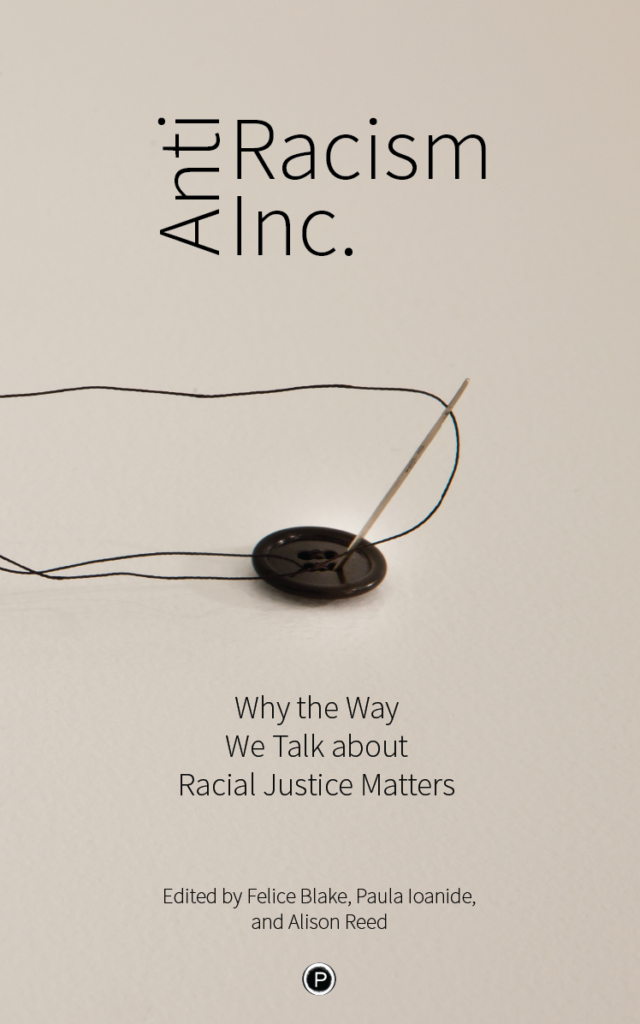 Antiracism Inc. traces the ways people along the political spectrum appropriate, incorporate, and neutralize antiracist discourses to perpetuate injustice. It also examines the ways organizers continue to struggle for racial justice in the context of such appropriations. Antiracism Inc. reveals how antiracist claims can be used to propagate racism, and what we can do about it.
While related to colorblind, multicultural, and diversity discourses, the appropriation of antiracist rhetoric as a strategy for advancing neoliberal and neoconservative agendas is a unique phenomenon that requires careful interrogation and analysis. Those who co-opt antiracist language and practice do not necessarily deny racial difference, biases, or inequalities. Instead, by performing themselves conservatively as non-racists or liberally as 'authentic' antiracists, they purport to be aligned with racial justice even while advancing the logics and practices of systemic racism.
Antiracism Inc. considers new ways of struggling toward racial justice in a world that constantly steals and misuses radical ideas and practices. The critical essays, interviews, and poetry collected here focus on people and methods that do not seek inclusion in the hierarchical order of gendered racial capitalism. Rather, they focus on aggrieved peoples who have always had to negotiate state violence and cultural erasure, but who also work to build the worlds they envision. These collectivities seek to transform social structures and establish a new social warrant guided by what W.E.B. Du Bois called "abolition democracy," a way of being and thinking that privileges people, mutual interdependence, and ecological harmony over individualist self-aggrandizement and profits. Further, these aggrieved collectivities reshape social relations away from the violence and alienation inherent to gendered racial capitalism, and towards the well-being of the commons. Antiracism Inc. articulates methodologies that strive toward freedom dreams without imposing monolithic or authoritative definitions of resistance. Because power seeks to neutralize revolutionary action through incorporation as much as through elimination, these freedom dreams, as well as the language used to articulate them, are constantly transformed through the critical and creative interventions stemming from the active engagement in liberation struggles.
In addition to critical essays by Felice Blake ("How Does Black Cultural Criticism 'Work' in the Age of Antiracist Incorporation?"), Kevin Fellezs ("Nahenahe [Soft, Sweet, Melodious], the Sound of Kanaka Maoli [Native Hawaiian] Refusal"), Daniel Martinez HoSang ("A Wider Type of Freedom"), Paula Ioanide ("Defensive Appropriations"), George Lipsitz ("The Logic of 'Illogical' Opposition: Tools and Tactics for Tough Times"), Alison Reed ("Gentrifying Disciplines: The Institutional Management of Trauma and Creative Dissent"), Phia S. Salter + Glenn Adams ("Provisional Strategies for Decolonizing Consciousness"), and Barbara Tomlinson ("Wicked Problems and Intersectionality Telephone"), the volume also includes poetry by Dubian Ade, Jari Bradley, Dahlak Brathwaite, Corinne Contreras, Ebony P. Donnley, Colin Masashi Ehara, David Scott (YDS), Daniel Hershel Silber-Baker, and Sophia Terazawa, as well as interviews with Diana Zuñiga (CURB, Californians United for a Responsible Budget) and with Gaby Hernandez and Marissa Garcia (PODER, People Organizing for the Defense and Equal Rights of Santa Barbara Youth). (From Punctum Books)
Purchase
Citation Information
Full Title:

Antiracism Inc.: Why the Way We Talk About Racial Justice Matters

City of Publication:

Brooklyn

Publisher:

Punctum Books

Publication Date:

2019

Publisher Website:

Link