Skip to main content
In Memoriam – Glyn Salton-Cox
The English Department is devastated to announce the death over the New Year of our colleague Glyn Salton-Cox.  To his family, loved ones, and friends here, in his native Britain, and throughout the world, we offer our deepest and most heartfelt condolences.  Glyn was a brilliant scholar, a very popular teacher, and the kindest of colleagues.
The Department of English invites you to a commemoration of our colleague Glyn Salton-Cox on Friday, March 3d, 2023.
We will gather in the Faculty Club's Betty Elings Wells Pavilion at 3:00 pm and then move to the Terrace at 4:00 pm for a reception. Please let us know of any accessibility requests.
2023.02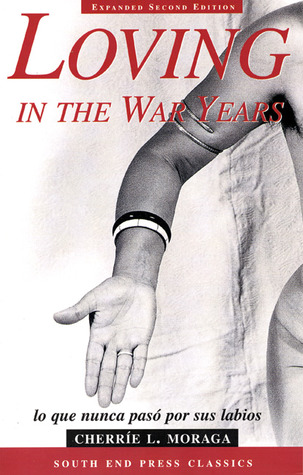 Weaving together poetry and prose, Spanish and English, family history and political theory, Loving in the War Years has been a classic in the feminist and Chicano canon since its 1983 release. This new edition – including a new introduction and three new essays – remains a testament of Moraga's coming-of-age as a Chicana and a lesbian at a time when the political merging of those two identities was severely censured.
Drawing on the Mexican legacy of Malinche, the symbolic mother of the first mestizo peoples, Moraga examines the collective sexual and cultural wounding suffered by women since the Conquest. Moraga examines her own mestiza parentage and the seemingly inescapable choice of assimilation into a passionless whiteness or uncritical acquiescence to the patriarchal Chicano culture she was raised to reproduce. By finding Chicana feminism and honoring her own sexuality and loyalty to other women of color, Moraga finds a way to claim both her family and her freedom.
Moraga's new essays, written with a voice nearly a generation older, continue the project of "loving in the war years," but Moraga's posture is now closer to that of a zen warrior than a street-fighter. In these essays, loving is an extended prayer, where the poet-politica reflects on the relationship between our small individual deaths and the dyings of nations of people (pueblos). Loving is an angry response to the "cultural tyranny" of the mainstream art world and a celebration of the strategic use of "cultural memory" in the creation of an art of resistance.
Purchase
Citation Information
Full Title:

Loving in the War Years: Lo Que Nunca Paso por Sus Labios

City of Publication:

Boston

Publisher:

South End Press

Publication Date:

2000