Skip to main content
In Memoriam – Glyn Salton-Cox
The English Department is devastated to announce the death over the New Year of our colleague Glyn Salton-Cox.  To his family, loved ones, and friends here, in his native Britain, and throughout the world, we offer our deepest and most heartfelt condolences.  Glyn was a brilliant scholar, a very popular teacher, and the kindest of colleagues.
The Department of English invites you to a commemoration of our colleague Glyn Salton-Cox on Friday, March 3d, 2023.
We will gather in the Faculty Club's Betty Elings Wells Pavilion at 3:00 pm and then move to the Terrace at 4:00 pm for a reception. Please let us know of any accessibility requests.
2023.02
Saturation
An Elemental Politics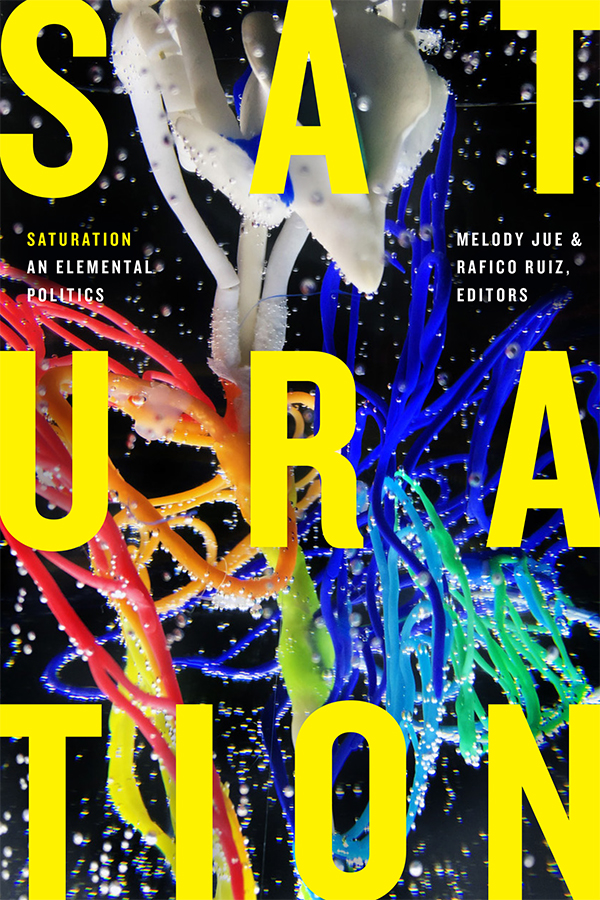 Bringing together media studies and environmental humanities, the contributors to Saturation develop saturation as a heuristic to analyze phenomena in which the elements involved are difficult or impossible to separate. In ordinary language, saturation describes the condition of being thoroughly soaked, while in chemistry it is the threshold at which something can be maximally dissolved or absorbed in a solution. Contributors to this collection expand notions of saturation beyond water to consider saturation in sound, infrastructure, media, Big Data, capitalism, and visual culture. Essays include analyses of the thresholds of HIV detectability in bloodwork, militarism's saturation of oceans, and the deleterious effects of the saturation of cellphone and wi-fi signals into the human body. By channeling saturation to explore the relationship between media, the environment, technology, capital, and the legacies of settler colonialism, Saturation illuminates how elements, the natural world, and anthropogenic infrastructures, politics, and processes exist in and through each other.
Contributors. Marija Cetinić, Jeff Diamanti, Bishnupriya Ghosh, Lisa Yin Han, Stefan Helmreich, Mél Hogan, Melody Jue, Rahul Mukherjee, Max Ritts, Rafico Ruiz, Bhaskar Sarkar, John Shiga, Avery Slater, Janet Walker, Joanna Zylinska
Purchase
Citation Information
Full Title:

Saturation: An Elemental Politics

Series:

Elements Series

City of Publication:

Durham

Publisher:

Duke University Press

Publication Date:

2021

Publisher Website:

Link