Skip to main content
In Memoriam – Glyn Salton-Cox
The English Department is devastated to announce the death over the New Year of our colleague Glyn Salton-Cox.  To his family, loved ones, and friends here, in his native Britain, and throughout the world, we offer our deepest and most heartfelt condolences.  Glyn was a brilliant scholar, a very popular teacher, and the kindest of colleagues.
The Department of English invites you to a commemoration of our colleague Glyn Salton-Cox on Friday, March 3d, 2023.
We will gather in the Faculty Club's Betty Elings Wells Pavilion at 3:00 pm and then move to the Terrace at 4:00 pm for a reception. Please let us know of any accessibility requests.
2023.02
The Age of Innocence, Norton Critical Edition
by Edith Wharton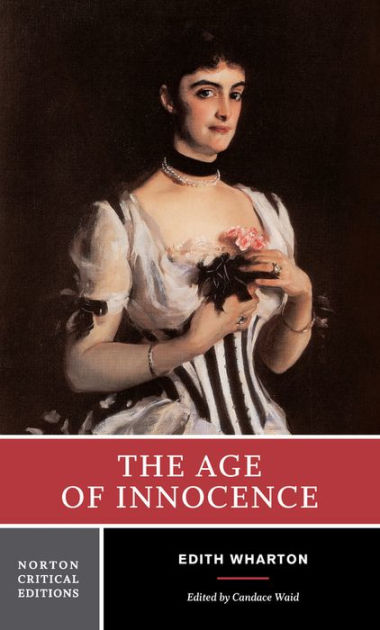 The text of Wharton's richly allusive Pulitzer Prize–winning 1921 novel of desire and its implications in Old New York has been rigorously annotated by a prominent Wharton scholar.
"Contexts" constructs the historical foundation for this very historical novel. Many documents are included on the "New York Four Hundred," elite social gatherings, archery (the sport for upper-crust daughters), as well as Wharton's manuscript outlines, letters, and related writings.
"Criticism" collects eleven American and British contemporary reviews and nine major essays on The Age of Innocence, including a groundbreaking piece on the two film adaptations of the novel.
"A Chronology and Selected Bibliography" are also included. (From the publisher)
"Candace Waid's Norton Critical Edition of The Age of Innocence is a work of deep scholarship and sensitive attention to the interests of contemporary readers. It will be the indispensable guide for readers of Wharton's novel, brought to new life in this imposing edition. Professor Waid has reconstructed the cultural setting of the novel with amazingly abundant detail. The reach and pertinence of its historical sections, the selection of exciting new criticism and scholarship, and the editor's own learned, cogent, and engaging notes to the text itself all combine to make this volume a rousingly significant contribution to Wharton studies and to Gilded Age scholarship in general."
— Alan Trachtenberg, Neil Gray Professor Emeritus of English and American Studies, Yale University
"Candace Waid's authoritative edition of The Age of Innocence is accompanied by a collection of exceptionally illuminating biographical, critical, and historical texts. In particular, her richly researched assemblage of period comments on 'old New York' (including an astonishing recipe for 'Roman Punch' and some sardonic analyses of 'Manners for the Metropolis') wonderfully captures the often nearly lunatic ferocity of the society in which Wharton's great novel is so brilliantly set."
— Sandra M. Gilbert, University of California, Davis
Purchase
Citation Information
City of Publication:

New York, NY

Publisher:

W. W. Norton

Publication Date:

2002