Skip to main content
In Memoriam – Glyn Salton-Cox
The English Department is devastated to announce the death over the New Year of our colleague Glyn Salton-Cox.  To his family, loved ones, and friends here, in his native Britain, and throughout the world, we offer our deepest and most heartfelt condolences.  Glyn was a brilliant scholar, a very popular teacher, and the kindest of colleagues.
The Department of English invites you to a commemoration of our colleague Glyn Salton-Cox on Friday, March 3d, 2023.
We will gather in the Faculty Club's Betty Elings Wells Pavilion at 3:00 pm and then move to the Terrace at 4:00 pm for a reception. Please let us know of any accessibility requests.
2023.02
The Making of a Broadside Ballad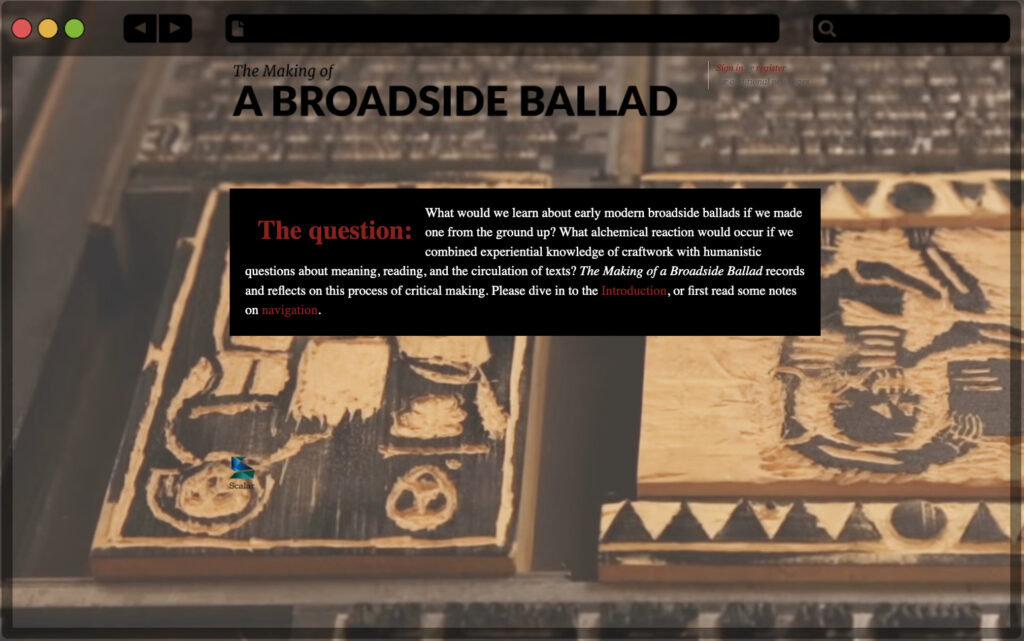 Website
Project Contributors
In the fall of 2013, we asked ourselves what we'd learn if we made a broadside ballad from the ground up; The Making of a Broadside Ballad provides our answers to that question. Taking cues from the so-called maker movement and adapting them to the rigors of humanistic inquiry, the makers of this volume undertook an ambitious training program alongside professional craft workers from across the country, including papermakers, woodcarvers, ethnomusicologists, and printers. We made paper from used clothing, carved woodblocks from planked box-wood, composed ballad-style verse, recovered an early modern tune, set type, printed the cuts and type together, and then performed our product, "The Ballad-Makers Complaint." This document records and reflects on the process of critical making.