Skip to main content
In Memoriam – Glyn Salton-Cox
The English Department is devastated to announce the death over the New Year of our colleague Glyn Salton-Cox.  To his family, loved ones, and friends here, in his native Britain, and throughout the world, we offer our deepest and most heartfelt condolences.  Glyn was a brilliant scholar, a very popular teacher, and the kindest of colleagues.
The Department of English invites you to a commemoration of our colleague Glyn Salton-Cox on Friday, March 3d, 2023.
We will gather in the Faculty Club's Betty Elings Wells Pavilion at 3:00 pm and then move to the Terrace at 4:00 pm for a reception. Please let us know of any accessibility requests.
2023.02
Maurizia Boscagli
Professor of English, affiliated with Feminist Studies and Comparative Literature
Fax:

(805) 893-4622

Mailing Address:

English Department UC Santa Barbara Santa Barbara, CA 93106-3170
Education:
Ph.D., Brown University
My research and teaching focus on twentieth and twenty-first century Anglophone literature and culture, modernism, contemporary critical theory, feminist and gender theory, materialism, Marxism and Autonomism, migration, globalization and cosmopolitanism, urban studies, as well as the environmental humanities.
I am the author of Eye on the Flesh: Fashions of Masculinity on the Early Twentieth Century (1996), and Stuff Theory: Everyday Objects, Radical Materialism (2014). I coedited with Enda Duffy the collection Walter Benjamin and Magical Urbanism (2011). I am also the translator of Antonio Negri's book Insurgencies: Constituent Power and the Modern State (2009) and of essays by Italian Autonomists.
My recent publications discuss plastic pollution and migration art in the Wasteocene, 1970s Italian Autonomia, utopia, and feminism, the materiality of alter-modernism and queer style, art in the age of capitalist realism and ecological disaster, as well as an essay on Virginia Woolf's materialist approach to female exhaustion and women's labor.
My current research includes a new book manuscript on work and the politics of not doing.
I am the director of COMMA, the Center on Modern Culture, Materialism and Aesthetics at UC Santa Barbara. At COMMA we study twentieth century and contemporary culture from a materialist perspective, through a range of critical approaches: Marxism, feminist and queer theory, decolonial and migration studies, urban studies, and ecocriticism. We sponsor yearly colloquia and conferences ("Commoning Precarity", 2012) and a year-long reading group that brings together faculty, graduate and undergraduate students. Among our speakers are feminist theorist Silvia Federici, Marxist critic Etienne Balibar, architect Neil Denari, anthropologist Tarek Elhaik, and literary scholars Allison Caruth, and Warren Montag. Topics of our discussion series include: "Marxism in Reverse", "The Dialectic 2.0", "EcoMarx", "Biopolitics and Materialism", and "Possible Futures."
Research Areas
c. 1800-1945
c. 1945-present
American Literature
British Literature
Environment and Ecocriticism
Genders and Sexualities
Global Literatures
Marxism, Critical Theory, and/or Historical Materialism
Research Center Affiliations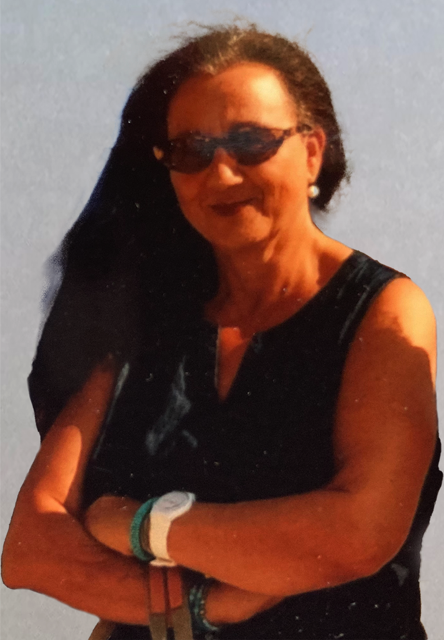 Office:

South Hall 2707

Office Hours:

By appointment.

Fax:

(805) 893-4622

Mailing Address:

English Department UC Santa Barbara Santa Barbara, CA 93106-3170
Articles & Chapters

"Marx, Materialism, and the Natural Sciences", The Bloomsbury Companion to Marx (2018)

"The Work of Art in the Age of Capitalist Realism: Materiality/Aura/Apocalypse" in How Literature Comes to Matter: Post-Anthropocentric Approaches to the Study of Literature (2020)

"On the Beach: Porous Plasticity, Migration Art, and the objet trouve' of the Wasteocene", in Life in Plastic: Artistic Responses to Petromodernity (2020)

"Refrigeration, "Bliss", and the Modernist World Order of Imperial Culture", co-authored with Enda Duffy, in Katherine Mansfield and "Bliss", (2020)

"The Furniture of Alter-Modernism: Eileen Gray's and LeCorbusier's Two Orientalisms", in Modernist Objects (2021)

"Minor Apocalypses: Italian Autonomia, Utopia, and the Women", Open Library of the Humanities (2021)

"Giovanni Pastrone's Cabiria: Gesture, Modernism", co-authored with Enda Duffy, in A Modernist Cinema: Film Art 1914 to 1941 (2022)

"The Biopolitics of Laziness: Marx, Lafargue, and the Laboring Body", Nineteenth Century Prose, Special issue: Marx in His Own Times (2022)
Courses Taught
Quarter

Course #

Title